Here & There - July 217, 2020
Still here.
Here & There is a weekly email from Kyle Frost about travel/tourism, remote trends, and other stuff. If you've been enjoying these updates, please forward it to a friend, or share with your network. If you're reading it for the first time, consider subscribing (it's free!).
---
First off…I'm still here. Sorry for the lack of emails the last two weeks — I was on a river trip from Friday-Friday. It was a much needed escape and I don't regret being completely disconnected from the world for a week. I'm getting back on the wagon, and posts should resume their weekly cadence as usual — hopefully getting back to a few more in-depth style topics.
I was up on the Selway River in Idaho, one of the most difficult river permits to get in the US, and it was just amazing. Incredible scenery, whitewater, and friends. I'll probably do a full Exposure post soon, but here are a few highlights.
---
There's not much to be excited about, travel-wise.
Halfway through July now, I don't personally have a high level of optimism about the travel industry. With COVID cases in the US back at record highs, the future is incredibly uncertain. In particular, if these trends continue we're looking at a non-existent or extremely constrained ski season, as well as long-term impacts on international travel (both confidence-wise and other countries extending bans/quarantines on US travelers). Currently there are only a handful of countries that US citizens can travel to with restrictions, and an even smaller amount without restrictions. The Caribbean is pretty desperate for any kind of tourism to resume, but notably, the list does not include most of Europe (with the exception of the UK).
A few headlines:
---
Around the web
Looks Like You Need Iceland - Need to blow off some steam about the last few months? A new website lets you scream into the void, and have those screams "released" into the vast, remote landscapes of Iceland via a network of speakers around the country. Time to just let it all out.
WindowSwap is a website that lets you enjoy live streams of window views around the world.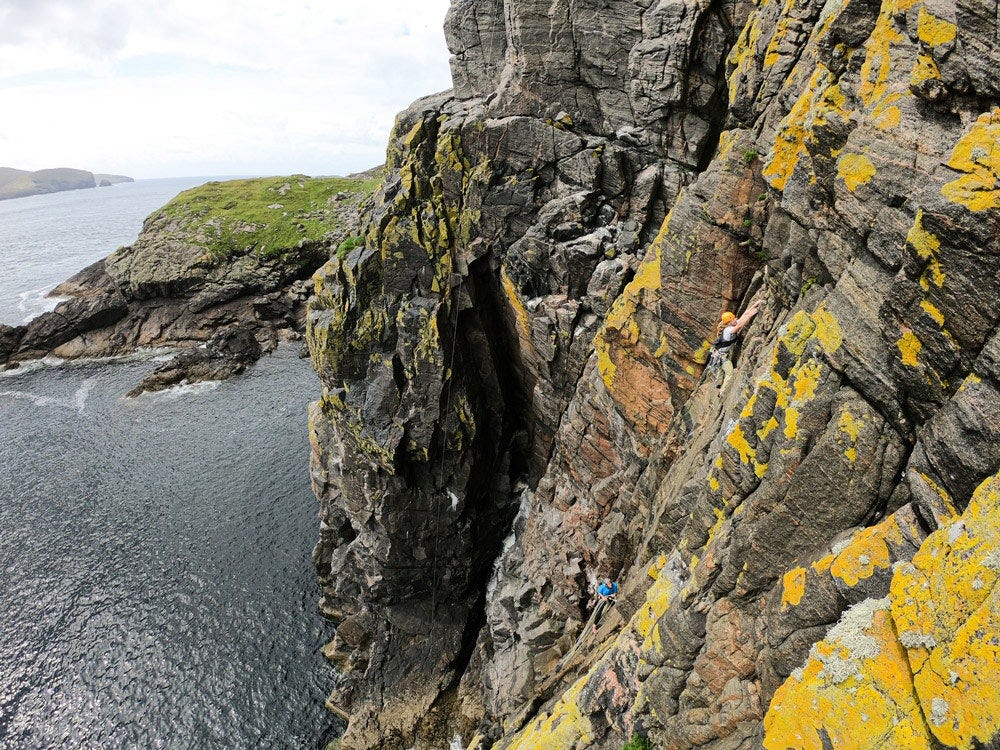 Climbing in the Outer Hebrides - I've been following a lot more adventure/outdoor content from the UK recently, for a lot of reasons, partially because it's the only place we can fly right now 😭. This mission to climb sea cliffs on a remote Scottish island, while waaaaay outside of anything I'd ever do, looked pretty amazing.
If you're looking to both drool over amazing cabins/houses and also get super depressed about real estate, Cheap Nordic Houses is the instagram account for you. BRB, planning my move to Skutvik, Norway.
When you see those views from Skutvik, Norway, it won't be hard to imagine why the Vikings believed in Asgård and Valhalla. This 3-bedroom, 861 ft2 villa from 1957 has been extremely well maintained and sports gorgeous dark wooden floors, an antique fireplace and a spacious terrasse. The Northern lights, the Fjords, the midnight sun, the cosy fishing villages, the unlimited hikes and experiences make this villa - situated in the breathtaking fjord wonderland of
#hamar
øy in
#visitnordland
- will be perfect for modern adventurers and people looking for a peaceful retreat alike. As if it wasn't enough, you can take the ferry directly from Skutvik to the magical archipelago of
@lofoten
...
---
Stay safe, stay healthy. As always, feel free to reach out with ideas, feedback, or stuff you think I should talk about via email, Instagram, or Twitter.
If you liked this, it'd mean a lot to me if you'd share it with someone else you think might like enjoy getting this in their inbox. Forward it to a friend!
Cheers,
Kyle