Here & There is a weekly email from Kyle Frost about travel/tourism, remote trends, and other stuff. If you've been enjoying these updates, please forward it to a friend, or share with your network. If you're reading it for the first time, consider subscribing (it's free!).
---
A few weeks ago, I wrote about why short-term rentals would be one of the first lodging segments to return, as travelers seek "isolated" places with spaces they can control. We're starting to see a bit of that recovery. While international travel is a ways from bouncing back, travelers are predominantly seeking out closer to home escapes and eschewing traditional hotels in order to feel more confident about social distancing. Here are a couple of observations.
Airbnb
The way Airbnb has adapted its marketing and website are indicative of these changes — a focus on local, and emphasizing whole home rentals. Between May 17th and June 3rd, Airbnb saw more bookings than in the same period last year. They're not out of the woods, but it's a positive signal.
They're also planning on a series of campaigns with domestic destinations and the National Park Foundation in an effort to encourage local travel and visitation to lesser-known parks. Expect to see that locally-focused campaign rolling out via email/social media in the over the next few weeks.
VRBO
VRBO has been a boon for struggling Expedia, who has seen precipitous drops in its other product segments. Like Airbnb, they're leaning into staycations.
Outdoorsy
The P2P RV and van rental marketplace has definitely benefited from a huge shift to road trips and domestic travel. They're average rental period has increased from 6 days to 9, and a whopping 88% of customers in May were first-time renters.
Long-term stays
In a trend I didn't quite expect, some hotels are seeing massive increases in long-term stays, driven mostly by urbanites looking for places to escape the city. laces like The Surf Lodge, which was previously a popular party/weekend getaway, is now catering to a more laid-back, long-term clientele. Auberge Collection, which runs resorts in places like Napa, Telluride, and Apen, is seeing a 300% increase in average length of stay.
I think this ties in a bit to predictions about luxury travel — most of the hotels reporting this kind of traveler definitely cater to higher-end clients. Some of these travelers are bringing their families and renting 4 or 5 rooms; they're not exactly budget travelers.
---
Around the Web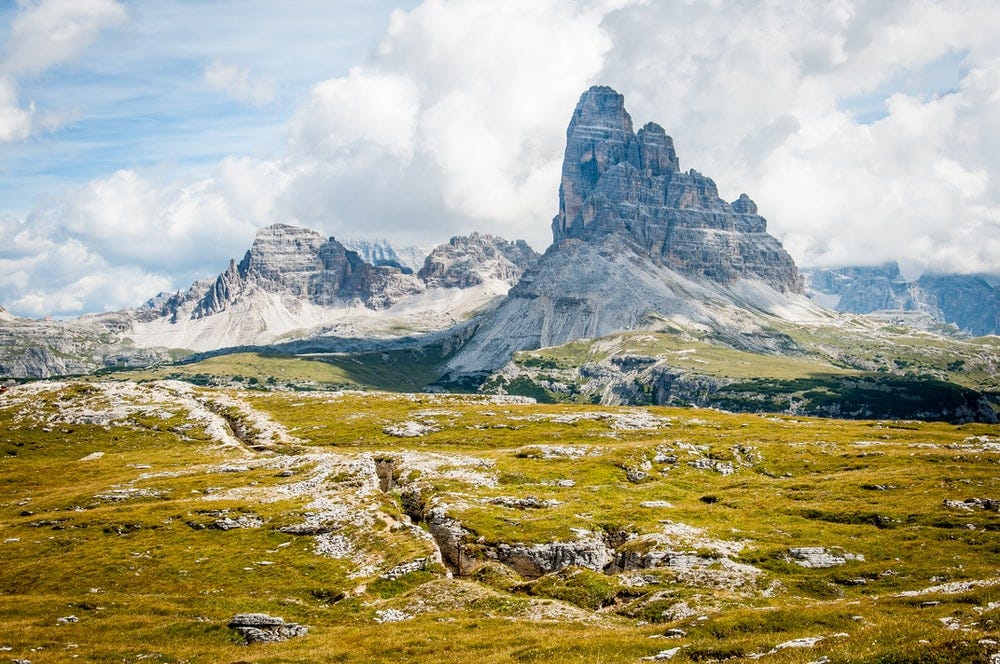 Do you have a boatload of free time (once we can travel again)? The new and improved Sentiero Italia will be a new trail/itinerary (it's not exactly one continuous trail) that passes through 25 of Italy's National Parks. It's an expansion to the current path — which is only 4,350-miles and currently only passes through 18 national parks.
Is it a van? Is it an RV? No, it's a mobile-hotel. Seattle-based startup Cabana recently raised $3.5 million to tackle the #vanlife rental industry. There's certainly room in the market as RV/van rentals boom, but I don't see much uniqueness here. Companies like Jucy, Escape Campervans, and a plethora of more localized operators etc have been doing this for a while albeit with more mid-market price point/amenities. Plus, I just can't get past the "mobile hotel" positioning. Guys, it's a campervan.
Why Every Environmentalist Should be Anti-Racist - I really enjoyed this article from Leah Thomas about the intersection between climate/environmental activism social justice. via Vogue
---
Stay safe, stay healthy. As always, feel free to reach out with ideas, feedback, or stuff you think I should talk about via email, Instagram, or Twitter.
If you liked this, it'd mean a lot to me if you'd share it with someone else you think might like enjoy getting this in their inbox. Forward it to a friend!
Cheers,
Kyle